When you list a property with Vartrust, we work hard to ensure a sale or a rental. We add enormous value for you, here is how we do it: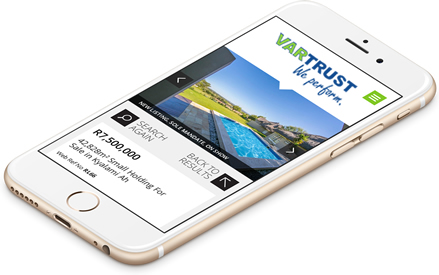 Marketing
We understand that we only get one opportunity to impress a buyer or a tenant enough for them to book a viewing, so we use a professional photographer to photograph your property, we produce a professional listing advert which could be enhanced with an aerial shoot, a night shoot, a virtual tour or private website. Your property is listed on all the major portals (several minor ones too) to ensure access to all databases and all new buyers or tenants coming into the market.

Valuation and pricing
Pricing your property correctly so that it sells quickly and nets you the best possible value is a skill that we constantly look to improve. We use several tools to ensure valuations are as accurate as possible and provide you with our written assessments and comparative market analysis to substantiate our recommendations.

Technology
We use cutting edge technology and constantly look for new ideas and new ways to take your property to market and to showcase it well. New technologies in photography, cloud based listings, mobile presentations, geo-targeting are some of the new trends we have embraced.

Teamwork
We value our relationships with our bond originators who will assist our buyers with pre-approvals to speed up the buying process, our panel of attorneys who specialise in fast conveyancing times, the rental credit bureau and rental deposit insurers who help us protect our landlords' best interests.

Reliability and Communication
We take pride in giving regular and good feedback and believe it is almost the most important part of selling or renting a property. We keep you updated and involved. We will give you honest feedback on viewings within agreed times.

Professional Education
We constantly strive to upgrade our knowledge and professional designations and affiliations with continuous professional development so that we remain up-to-date with new law and regulations and relevant information.